Pet Ear Infections Treatment with our Jackson Veterinarian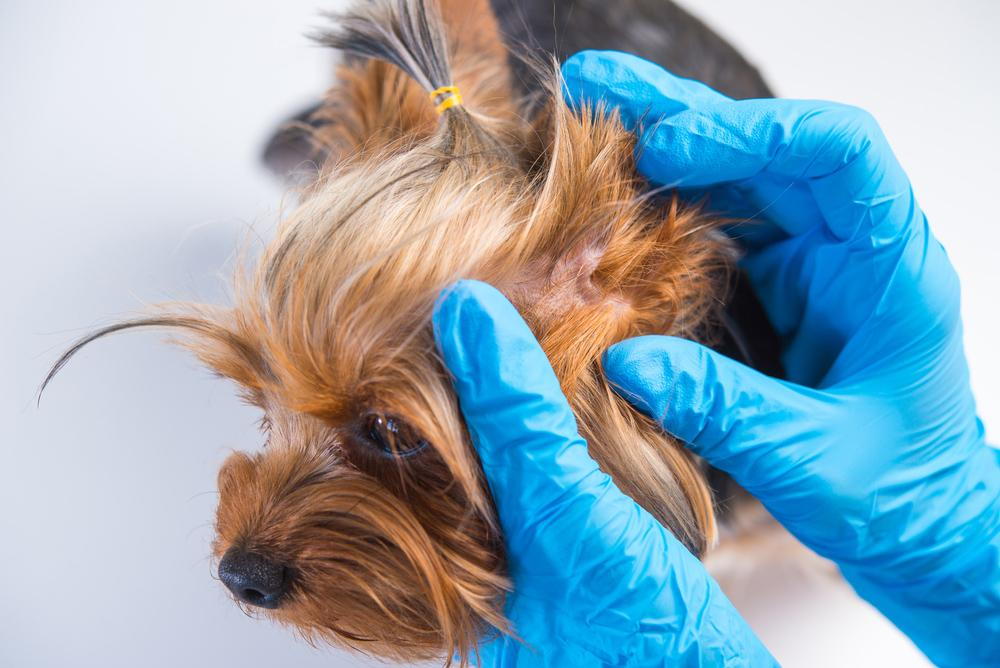 Ear infections are common problems in certain pets and are especially likely in those that have long, floppy, ears. That said, no pet is completely immune to these infections. Therefore, you should always be on the lookout for symptoms in your dog or cat.
Symptoms to Watch Out For
In some pets, the first sign of infection is a yellow, brown, or bloody discharge. Your companion may also start tilting or shaking his head. Wiping the head on the carpet or on walls is another sign that something is amiss with the ears. The same goes for pawing or scratching the ears.
Other symptoms show that the functioning of the ears has been compromised. Your dog or cat may walk in circles, lose his balance, or move his eyes in an unusual way.
Do These Symptoms Always Indicate an Ear Infection?
These symptoms usually indicate a bacterial, viral, or fungal infection, but this is not always the case. The same symptoms can present themselves if the pet has picked up an infestation of ear mites, other parasites, or if there is a foreign object lodged in the ear. For this reason, you should always let your veterinarian diagnose the problem.
What Treatments Do Veterinarians Offer?
The treatment your vet will prescribe depends on the type of infection he believes is present. Ear drops, antibiotic pills, or a combination of both are typical treatments. If we see it turns out to be an infestation of ear mites or a similar problem, anti-parasitic drops will be given.
Can The Vet Help Prevent Further Infections?
Even though our vet can't make your pet immune to further infection, there are steps that can be taken to reduce the risk of recurrence. Our office can professionally clean pets' ears and bathe animals with medicinal shampoos. We also provide pet dermatology services that can help prevent breaks in the skin that would otherwise make the ear canal prone to infection.
Contact Us Today
To have your dog or cat treated for a possible ear infection, just make an appointment with us here at University Parkway Animal Hospital in Jackson, TN. We'll get it cleared up.