What Is Puppy Pyoderma?
Puppies have sensitive skin that can develop a condition known as puppy pyoderma. This skin infection usually clears up without any complications, and it is not contagious.  However, you should still seek pet skin care for it from our Jackson animal hospital. Find out more about this skin problem in puppies.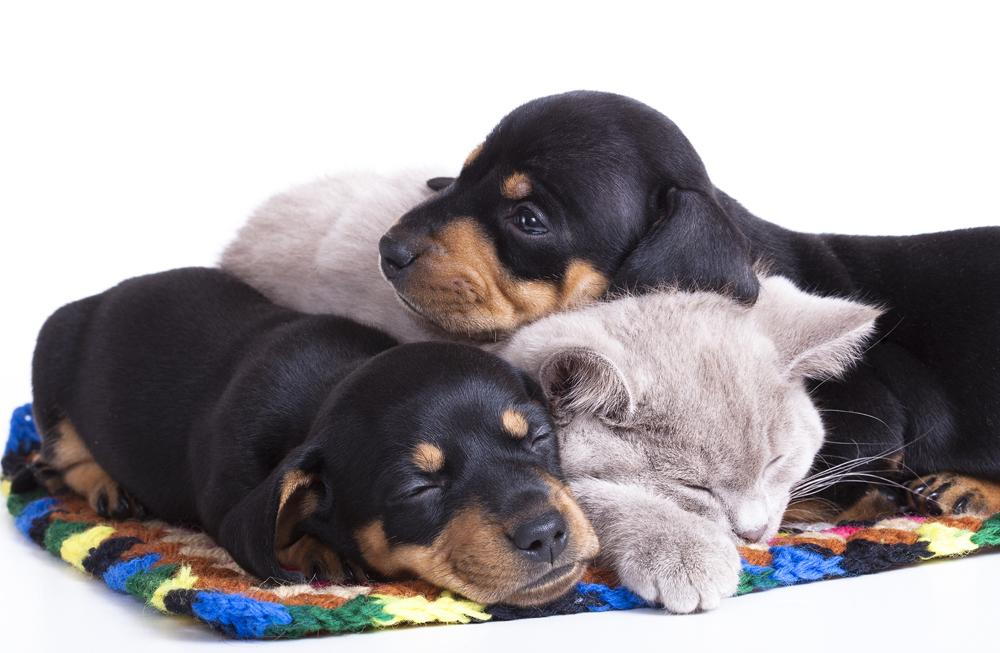 Causes of Puppy Pyoderma
Puppy pyoderma develops when bacteria on the skin, which are normally harmless, cause an infection. This can happen when areas with less hair are irritated by environmental factors. When this occurs, these Staphylococcus bacteria cause symptoms to occur. Unlike adult dog skin infections, puppy pyoderma only affects puppies. There is also usually no underlying cause for these infections.
Signs and Symptoms of Puppy Pyoderma
Some common symptoms of puppy pyoderma include reddish bumps or small lesions that are mainly seen in areas with less hair, such as the belly or groin. The bumps or lesions can take on a scaly appearance and become itchy. Since these symptoms could also be caused by other infections, it is important to have your puppy diagnosed and treated.
Treatment for Puppy Pyoderma in Jackson 
When you have a puppy with pyoderma, our animal hospital in Jackson offers treatment. This generally includes using a topical antiseptic product on the affected area for mild cases. In some cases of pyoderma, puppies might also need a topical antibiotic ointment. Puppies with more serious pyoderma might need to take oral antibiotics as well. Puppy pyoderma typically clears up without causing any secondary infections or other problems.
Preventing Puppy Pyoderma
You can help lower your puppy's risk of having pyoderma by keeping skin in bare areas as clean as possible. Using a parasite prevention product might also help reduce the risk of irritated skin. Regular grooming, along with routine wellness exams and vaccinations, are an important part of keeping your puppy healthy overall. 
Contact Our Pet Dermatologist in Jackson TN
If your puppy has skin problems, please contact University Parkway Animal Hospital for an appointment. Our pet dermatologist in Jackson TN can check your puppy's skin and provide treatment and other puppy care.