If business travel or vacation plans will prevent you from bringing your animal companion with you, it's important to make arrangements for the pet to be looked after. Many pet owners in Jackson, TN find themselves needing to get out of town, often with little notice, and realize that they need to have someone not only provide water and food to their animal but to make sure it stays healthy and safe. This is why University Parkway Animal Hospital is proud to offer safe and secure pet boarding services.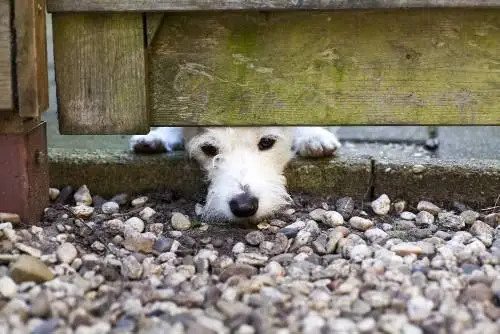 Benefits of Pet Boarding at University Parkway Animal Hospital
If you have an aging pet that has special treatment requirements, from diet to exercise to the regular administration of medications, you may not feel very secure about leaving the animal under the watch of a neighbor, friend or relative.
While these trusted people may be quite willing to help you and your pet, they might have their own emergency (family health issue, the problem at work or even a vehicle breakdown) that prevents them from coming over to look in on your pet.
It's best to entrust your animal to boarding at our animal hospital. Benefits include:
We maintain separate housing for dogs and cats, which make for a more relaxing stay for our felines and helps reduce excitement from dogs.
We provide fresh water and food every day on a consistent schedule
We walk all dogs multiple times each day so they can relieve themselves without delay
Our staff cleans each cat's litter box consistently for a fresh and clean experience.
If your pet has a medical condition, such as an illness or is recuperating from an injury or surgery, you can remain confident that our professional veterinary staff will be closely monitoring the animal throughout its stay.
Should your otherwise healthy pet become sick while in our facility, we will be ready to provide immediate lab tests, diagnosis, and treatment.
To make your pet's stay even more pleasant, we invite you to bring along any of the animal's favorite toys or treats. You can also bring in the pet's bed for even more comfort and familiarity.
If your family has multiple pets that get along with one another (such as puppies or kittens from the same litter), we may be able to allow them to stay together so they can play and keep one another company.
Reminder: Pets Must Be Current on All Vaccinations
To protect all the animals that are under our care, University Parkway Animal Hospital requires that your pet be up-to-date on all required vaccinations. We can arrange to provide vaccines if you need them administered before pet boarding services begin.
Contact University Parkway Animal Hospital in Jackson, TN to Arrange for Pet Boarding Services Today!
Do you have any questions about what it will be like for your pets to be boarded here? Or are you ready to schedule pet boarding services now? Give us a call today at (731) 661-0711. The team at University Parkway Animal Hospital is standing by to look after your pets and treat them just like they are members of our own family.