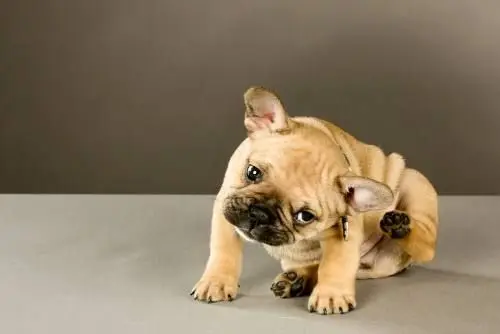 The best way keep your pet safe from parasites endangering their health is through preventative medicine. At University Parkway Animal Hospital, our veterinarian team makes parasite prevention a regular part of your dog's or cat's annual wellness exam. We'll check for parasites, both internal ones and those attached to your pet's fur and skin, and prescribe the correct medication to care for existing parasites as well as to prevent any from infesting your pet's body.
Flea and Tick Treatment in Jackson TN
Fleas and ticks are the most common parasites among our pet patients. In the spring, when the insects begin to get active, most of our pet owners look to us for flea and tick treatment in Jackson TN. The most common types of medication we prescribe are sprays, spot-on treatments, and oral medicine. Some of these medicines prevent the insects from infesting your pet, while others treat your animal after they've been exposed to the parasites. None of these is recommended for puppies or kittens before they're weaned, though.
Spot-on treatments have to be reapplied monthly in order to be effective
Sprays kill ticks and fleas on contact
Oral medication protects your pet's entire body
Other Parasites
Fleas and ticks may be annoying and common, but internal parasites can seriously affect your pet's health. Intestinal parasites such as hookworm, roundworm, and whipworm can all make your pet ill. We recommend testing all pets on a regular basis and treating them monthly for intestinal parasites. It's important that all pets get tested, especially those living in families with children because some intestinal parasites can travel to human bodies and infect them.
Heartworms are passed through mosquito bites and live in the heart and lungs of infected dogs and cats. If left untreated, heartworms can grow and multiply, eventually killing the host animal. Heartworm is completely preventable with a simple monthly medication. Treatment is much more difficult once the pet is infected, but we can safely treat both cats and dogs with a healthy outcome.
Looking for Pet Parasite Prevention in Jackson TN?
Keeping your pet healthy and safe from infection is one of the most important jobs of a responsible pet owner. Our caring team is ready to help keep your pet free from all forms of parasites. It all begins with a regular pet wellness exam. If your pet hasn't seen a veterinarian in at least a year, call our office to make an appointment. You can contact us at (731) 661-0711 today.