Heartworm Disease Explained by Jackson-based Veterinarian
Heartworm is a parasitic roundworm that spreads from animal to animal through the bite of a mosquito. While there is a heartworm treatment, the process is long and often difficult on the animal. Therefore, the best method to fight heartworms is through a monthly preventative that you can get from your veterinary clinic at the University Parkway Animal Hospital in Jackson, Tennessee.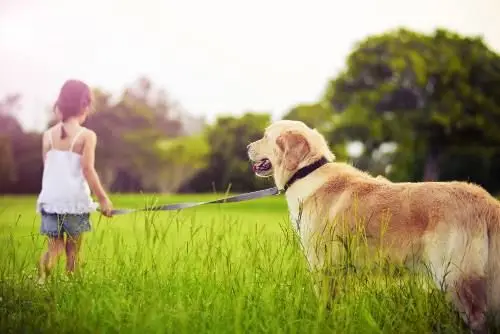 What is Heartworm?
Heartworm is exactly what it says it is. It is a serious and potentially fatal disease where foot-long worms live in the heart, lungs and associated blood vessels of an infected animal. If left untreated, it can cause heart failure, lung disease and damage to other organs.
Heartworm can affect both dogs and cats, but the disease affects both animals differently. Dogs may harbor several hundred worms in their bodies. Cats generally only have one to three worms, which mean the illness often goes undiagnosed. A cat is an atypical host for heartworms, so worms rarely survive to the adult stage. Mature heartworms can live five to seven years in dogs and up to two to three years in cats.
Signs and Symptoms
In the very early stages, dogs may show no signs at all of a heartworm disease. Over time, a mild persistent cough may appear. This is apparent, especially after moderate activity or exercise. They may show signs of a decreased appetite and start losing weight. In the advanced stages of the disease, the belly will start to swell, and pets may develop heart failure. Labored breathing, pale gums, dark bloody or coffee-colored urine are all signs of a heartworm blockage. At this stage of the disease, the only option is the prompt surgical removal of the blockage by your veterinary clinic.
The symptoms of heartworm disease in cats are coughing, periodic vomiting, weight loss, difficulty walking and seizures.
What to Expect at Your Vet
During routine visits, your vet will take a small blood sample for your pet. This detects the presence of heartworm proteins in the body. It can take up to six months for a pet to test positive for heartworm after it has been infected. Adult dogs should be tested annually. If the test has a positive result, further heartworm treatment is necessary.
Generally, your vet will recommend a heartworm preventative for all dogs seven months of age or older.
Contact Your Jackson-based Veterinarian to Schedule an Appointment
For more information on heartworm and what you can do to keep your pet protected, contact us at the University Parkway Animal Hospital in Jackson, Tennessee at (731) 661-0711 to schedule an appointment for your next visit.