University Parkway Animal Hospital Offers Orthopedic Surgery For Pets in Jackson, TN
Good veterinary care involves managing many different types of health issues. Pets may develop problems with their bones or spine that require surgery to repair injuries or to maintain mobility as they age. At University Parkway Animal Hospital in Jackson, TN, we can provide orthopedic surgery to help your pet stay active and healthy.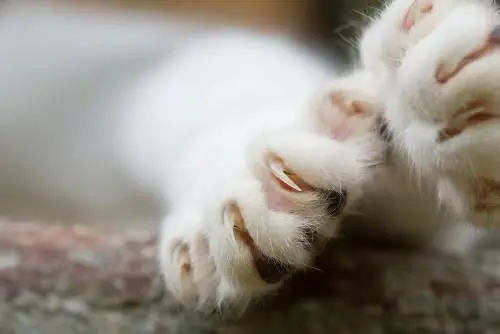 What Is Orthopedic Surgery?
Orthopedics deals with disorders of the bones, joints, and spine. A number of problems can affect these areas of the body, including accidents, congenital diseases and issues of aging. Surgery is sometimes indicated to repair bones, improve joint function or relieve pain and problems with mobility. Veterinary orthopedic surgery has become an important area of practice to improve the quality of life and longevity in animals.
Screening For Orthopedic Problems
Your Jackson veterinarian may do a screening of orthopedic problems during your pet's routine examinations. During these screenings, the vet will check young animals for proper bone development, look for problems with the animal's gait or check for abnormalities of the joints. Sometimes, abnormal growths or tumors will develop on the bones. If you suspect a problem in your pet's musculoskeletal system, the vet can do a more extensive screening to determine the underlying issue.
Common Orthopedic Disorders
Fractures of the bone are the most common orthopedic problem veterinarians encounter. Animals may be hit by a car or sustain an injury during a fall or other mishap. In some cases, orthopedic surgery may entail using metal pins or plates to hold bone pieces together. Large breeds of dog may have problems with hip dysplasia that affect their ability to walk normally. Small breeds of dog sometimes have fluxations of the patella that cause limping or inability to put weight on the hind legs. Your veterinarian in Jackson can provide solutions for these orthopedic issues.
Post-Surgery Care From Your Jackson Veterinarian
Care after orthopedic surgery is an important part of your pet's recovery. The veterinarian will provide instructions for wound care, feeding and restricting activity after surgery. Follow-up visits will ensure your pet is healing properly. Your vet may recommend physical therapy after surgery to help improve mobility in the post-surgery period.
Contact University Parkway Animal Hospital in Jackson, TN For Orthopedic Pet Surgery
Dr. Ben Lifsey, Jr. and his team at University Parkway Animal Hospital are committed to providing quality care for patients in Jackson, TN and surrounding communities. We offer a full range of veterinary services, including vaccinations, dental care, surgery, boarding, grooming, and emergency care. Call University Parkway Animal Hospital today at (731) 661-0711 for an appointment to have your pet examined and to learn about current treatments for orthopedic problems in pets.