Pet Wellness Exams from Your Jackson Veterinarian
At University Parkway Animal Hospital, we want every patient to be as happy and healthy as possible. We know you want the same for your beloved pets. That's why we recommend lifelong, customized wellness care for every single cat and dog, including thorough wellness exams that are timed to meet their unique needs. Dogs and cats of all ages have much better odds when they receive regular wellness exams, so make sure you schedule a visit with our Jackson veterinarian soon.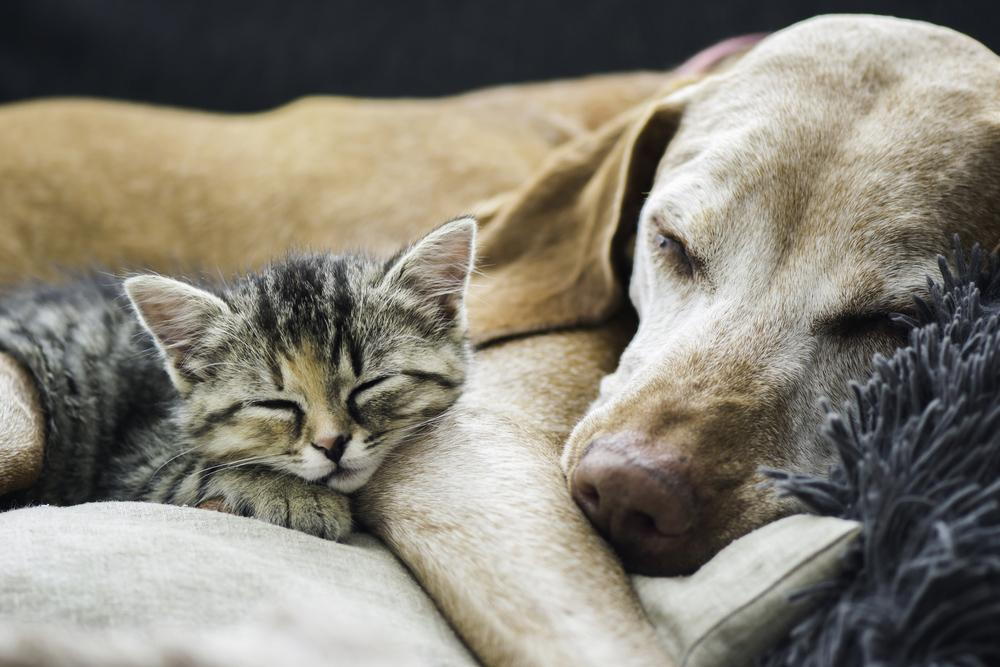 Why Your Pet Needs Wellness Exams
Our preventative veterinary exams are designed to protect your pets from a wide range of common but preventable threats, including diseases, injuries, health conditions, parasites, and more. During a wellness exam, your veterinarian thoroughly examines and assesses your pet's entire body, including their heart, lungs, fur, teeth, nails, eyes, nose, ears, tail, and more. Regular wellness exams make it possible to track each patient's needs throughout their entire life. They also allow us to spot early signs of disease or injury, so that we can intervene before the problem gets worse.  
Protect Your Pet with Preventative Veterinary Care in Jackson
Wellness exams are the cornerstone of our veterinary care, but your pet will need additional treatments and service to reduce their health risks as much as possible.  Our preventative pet care helps us prevent life-threatening conditions and costly treatments every single day. Here are some of the most important preventative services we offer for Jackson pets:
Wellness Exams – Pets of all ages need regular wellness exams so that their vet can stay on top of their current health needs  
Flea and Tick Prevention – We offer a variety of medications that protect your pets from fleas, ticks, worms, and other parasites (along with the health risks they bring)
Spay and Neuter Surgeries – Reproductive cancers, overpopulation, fights, escape risks, and higher vet costs are just a few good reasons to opt for this routine preventative procedure, which prevents your pet from reproducing
Pet Dental Care – Our veterinarian also provides thorough pet dental cleanings and exams, because the condition of your pet's teeth and gums has a big impact on their overall health and quality of life
Vaccinations – Protect your pets from rabies, Bordetella, distemper, and other common and life-threatening diseases with annual rounds of pet vaccines, including core and non-core vaccinations  
Pet Wellness Exams for Every Stage of Life
From puppy and kitten exams to senior pet wellness exams, every pet's diagnostic and preventative needs are different. For example, younger cats and dogs may need monthly exams to keep track of their growth and get their booster vaccinations, while healthy, active adult pets may come in once a year for their wellness needs. Senior pets and pets with injuries or health conditions may need two or more wellness exams per year, depending on our veterinarian's recommendations. No matter how young or old your pet – or how specific their veterinary needs – we will treat them like a member of the family as we keep a very close eye on their lifelong health needs.
 Contact Our Trusted Animal Hospital in Jackson for More Information!
Is your dog or cat ready for their next wellness exam? We take preventative and diagnostic care very seriously at University Parkway Animal Hospital. Call (731) 661-0711 to schedule an appointment with our Jackson veterinarian today.